---
QP On The Go
Mark your calendar and
start planning your trips for the
2014 California Quilt Shows

---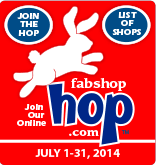 Bunny is getting ready
for the Fall holidays.
She's getting an "Eerie"
feeling that she'll need to visit
QP's Holiday Items to get
some ideas for Halloween.

---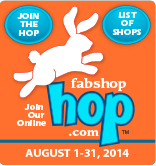 Register now for the
August FabShop Hop

---
QP's Quilting in the Pines
2014 Retreat

Thank you to all the quilters
who joined us for our
10 Year Anniversary
Retreat photos have been
uploaded to SmugMug.
---